 Biography
I am a third generation Holmes Produce girl.
Holmes Made is my extension of the family produce business that started in 1924.
We make small batch salsas, fruit spreads, relishes, pickles, and sauces.
We invite you to taste the difference!
Address
2252 N Coolidge, Wichita, KS
67204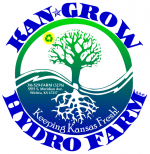 Biography
We sell our produce at the Farmers Market @ 21st and Ridge! It opens at 7am and closes at Noon! Great place to get your weekly local produce shopping done! Hope to see you sometime!!
Address
5555 S. Meridian Wichita Kansas