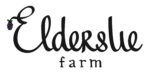 Category
Animal Products
,
Aquaponic / Hydroponic Produce
,
Artisan Bread
,
Baked Goods
,
Berries
,
Cheese
,
Coffee / Coffee Beans
,
Eggs
,
Food Makers
,
Honey
,
Jams & Jellies
,
Milk and Other Dairy Products
,
On-farm stand
,
Online farm store
,
Pickles & Fermented Foods
,
Produce & Plants
,
Related Businesses
,
Restaurants
,
Salsas & Sauces
,
Tree Fruit
,
You-pick
Biography
Elderslie Farm began as a blackberry and veggie-growing operation and sawmill/woodworks.
Through the years we have added blackberry you-picks, outdoor cafe, series of special events, farm-to-table dinners, local fine dining, private events, cheese and wine tastings.
Most recently, we've added Elderslie Creamery, Everyday Elderslie, evening patio service and an online shop.
Contact name: Grace Coyne
Address
3501 E 101st Street Valley Center Kansas
67147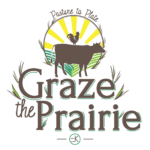 Biography
We love our community! We are dedicated to being good stewards of the land and spreading awareness of good land stewardship and regenerative practices. Our goal is to work with nature to provide the best quality products to our customers. We don't want our food to come from pastures treated with chemical fertilizer, or from animals that have been given antibiotics or growth hormones. We know you feel the same way.
When we use the term 'Grass Fed' it means the animals are never fed grain or concentrates. Our animals are on pasture year-round. Mineral Supplement, clean water, and high-quality stored forages (hay) and Organic Alfalfa Pellets is substituted for feeding during the winter months if needed.
Holistically planned grazing mimics the movement of the animals that historically lived on the prairie and is in concert with how the prairie evolved. This provides our animals with the best life possible and helps preserve the remaining tall-grass prairie.
Contact name: Linda Pechin-Long
Facebook Page: facebook.com/GrazeThePrairie/
Instagram: instagram.com/graze_the_prairie/
Address
408 West Blaine, Latham, KS
67072