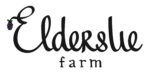 Category
Animal Products
,
Aquaponic / Hydroponic Produce
,
Artisan Bread
,
Baked Goods
,
Berries
,
Cheese
,
Coffee / Coffee Beans
,
Eggs
,
Food Makers
,
Honey
,
Jams & Jellies
,
Milk and Other Dairy Products
,
On-farm stand
,
Online farm store
,
Pickles & Fermented Foods
,
Produce & Plants
,
Related Businesses
,
Restaurants
,
Salsas & Sauces
,
Tree Fruit
,
You-pick
Biography
Elderslie Farm began as a blackberry and veggie-growing operation and sawmill/woodworks.
Through the years we have added blackberry you-picks, outdoor cafe, series of special events, farm-to-table dinners, local fine dining, private events, cheese and wine tastings.
Most recently, we've added Elderslie Creamery, Everyday Elderslie, evening patio service and an online shop.
Contact name: Grace Coyne
Address
3501 E 101st Street Valley Center Kansas
67147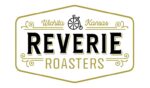 Biography
Reverie Coffee Roasters is a specialty coffee roasters/retailer/wholesaler located in Wichita, Kansas, with satellite cafe locations in Harvey County. The core of our business is founded on specialty coffee roasting for our commercial customers, for use in our cafes, and for the individual customers who enjoy our products at home. We serve a diverse community from within our cafes, and our commercial wholesale team delivers coffee and equipment to restaurants, cafes, schools, offices, churches and more.
Our bakery, also known as Founders Bakery, produces premium quality baked goods, including viennoiseries, laminated pasties such as authentic-made croissants, pain au chocolat, Danishes and more. Our goal is to source a majority of our ingredients from within a defined geographical distance of our locations(s), AND/OR through deep-relationships we have with our suppliers, not just through a telephone or website. To truly know our vendors is to be closer to fulfilling our commitment to Demonstrating Localism.
Address
2202 E. Douglas Ave
67214