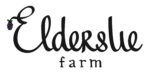 Category
Animal Products
,
Aquaponic / Hydroponic Produce
,
Artisan Bread
,
Baked Goods
,
Berries
,
Cheese
,
Coffee / Coffee Beans
,
Eggs
,
Food Makers
,
Honey
,
Jams & Jellies
,
Milk and Other Dairy Products
,
On-farm stand
,
Online farm store
,
Pickles & Fermented Foods
,
Produce & Plants
,
Related Businesses
,
Restaurants
,
Salsas & Sauces
,
Tree Fruit
,
You-pick
Biography
Elderslie Farm began as a blackberry and veggie-growing operation and sawmill/woodworks.
Through the years we have added blackberry you-picks, outdoor cafe, series of special events, farm-to-table dinners, local fine dining, private events, cheese and wine tastings.
Most recently, we've added Elderslie Creamery, Everyday Elderslie, evening patio service and an online shop.
Contact name: Grace Coyne
Address
3501 E 101st Street Valley Center Kansas
67147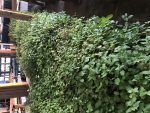 Biography
We are located just east of the town of Cheney, Kansas 20 minutes from West Wichita. We have hay, straw, compost, farm fresh eggs, and produce for sale.