Cut Flowers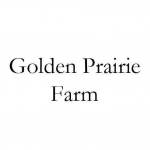 Address:
15914 SW 125th ST, Sedgwick, Ks
67135
Biography:
Golden Prairie Farm is a small family owned farm located near Sedgwick, Ks. We grow a variety of vegetables, fruits, and flowers using organic methods, and raise pastured poultry for eggs, meat chickens, and pigs. We offer our produce and flowers through local farmers markets, restaurants, and on farm sales. We currently provide eggs and produce for The Beautiful Day Cafe and The Wine Dive. Like us on Facebook and/or follow us on Instagram (Golden_Prairie_Farm_Ks). Address:
90315 SE 30th Ave Sawyer, Kansas
67134
Category:
Animal Products, Artisan Bread, Baked Goods, Cut Flowers, Eggs, Farmers' Markets, Food Makers, Fruit, Herbs, Jams & Jellies, Plants, Produce, Produce & Plants
Biography:
A 4th generation family farm, we have organically grown vegetable plants and flowers for sale, local honey & homemade jams and jellies, including Sandplum.