Biography
The Dale family roots run deep in Comanche County. For over 100 years, the Dale family has earned their livelihood from the land. The foundation for this longevity has been and continues to be our forage resources of native grass and alfalfa coupled with a commitment to be good stewards of these resources. As we strive to remain sustainable, we understand that we must better utilize these resources through improved grazing practices and reduced reliance on fuel and equipment. Over the last few years, we have realized that letting our animals remain in their natural environment – doing what they do best, grazing – will be our key to sustainability and another 100 years for Dales on the family farm.
Address
526 Ave. K, Protection KS, 67127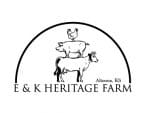 Biography
We are a small organic farm is south east Kansas that uses holistic management to raise grass-finished beef, pastured heritage pigs, and pastured poultry. The cows live on a mix of native and tame pastures while the pigs and chickens receive only non-GMO grain. No animal receives antibiotics and are treated with vet recommended medicine if they do become ill. Our poultry is processed at a USDA certified facility and our cattle and hogs are processed at a family owned custom butcher shop. Our animals will arrive at our farm at a young age then we are with them until the meat is loaded into your vehicle.
Address
16924 Udall Rd. Altoona, KS 66710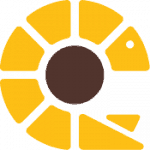 Biography
Locally grown, fresh from the tank Pacific White saltwater shrimp – using no added hormones or antibiotics. Come visit to see where and how Sunflower Shrimp are grown. From our farm to your table!
Address
360 S. Oxford Rd., Oxford, KS 67119