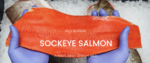 Biography
The Bond family is a local Kansas family that spends their summers in Alaska fishing for salmon. While living most of the year in Wichita, KS, they migrate to Alaska during the summer to follow the massive salmon run that hits the clean, cool waters of Alaska every year. Made up of three generations of Bonds, the Kansas natives bring high-quality wild-caught sockeye salmon from the pristine waters of Bristol Bay back to the tables of Wichita residents.
We know for our family how important it is to know WHERE your food is coming from and HOW your food is being handled. We boast the most sustainable and healthy salmon on the market. It is fish the way nature intended it, with no added hormones, dyes, or anything other than what mother nature provides. Most Alaskan fishing boats are family owned and operated. Fishing permits are handed down from generation to generation. We all work together to bring this valuable, delicious seafood straight to you! We know our buyers (friends and family), see their faces and feel proud that we can offer them such a healthy alternative to what the large industry provides.
Instagram: @salmonshopak
Address
11701 E 77th St. North, Wichita
67226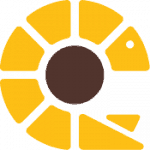 Biography
Locally grown, fresh from the tank Pacific White saltwater shrimp - using no added hormones or antibiotics. Come visit to see where and how Sunflower Shrimp are grown. From our farm to your table!
Address
360 S. Oxford Rd., Oxford, KS 67119