 Biography
6-7 generation Family Farmers that offer a wide variety of chemical free herbs and produce. In the off season, the family produces pottery by hand, often following the market and dining theme.
Address
7026 S West Rd Sedgwick, Kansas
67114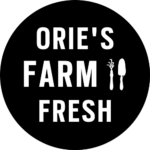 Biography
Your source for garlic, handcrafted seasonings, black garlic, seasonal veggies & more — regeneratively grown without chemical fertilizers, pesticides or herbicides in real soil on our family farm in northwest Wichita.
Contact name: Wes Johnson & Megan Greenway
Address
1805 N. 119th St. W. Wichita, KS
67235