Food Pantry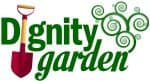 Biography
A community garden project of New Covenant UMC. 10 raised beds. Neighbors and church members welcome to join in fun of growing delicious healthy food for your famiy. Bring your own tools. No fee.
Address
1710 W. Douglas, in alley behind. Biography
The Salvation Army is a Not for Profit organization that serves Sedgewick and Butler Counties. We provide four food pantries in this area for those in need of food assistance. We offer many other services for those in need.
Address
350 N. Market St, Wichita, KS
67202 Biography
Sponsored by Wichita Southeast FFA and Credit Union of America
Address
2641 S. 127th St. E