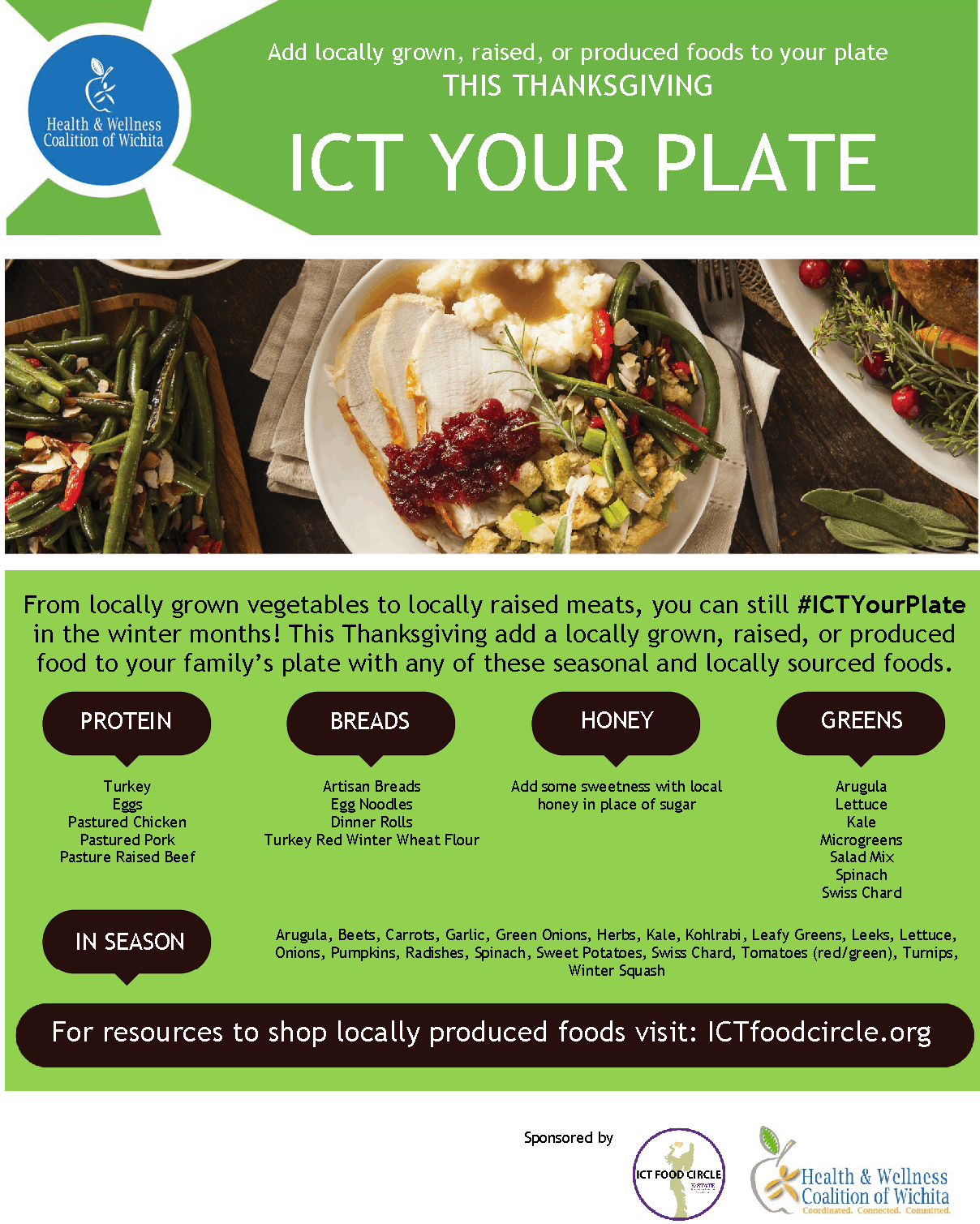 Shopping for local food doesn't end with the fall Farmers' Market season! Many of our farmers and food makers still have healthy and delicious items available to purchase year round. In addition, our farmers' markets move indoors and continue to run throughout the winter months.
This Thanksgiving, look for ways to #ICTYourPlate by purchasing at least one locally produced item to include in your holiday meal.
How Can You Participate?
Plan to attend one of the indoor farmers' markets to shop for local ingredients before Thankgiving. See the calendar.
Seek out local sources of protein, breads, honey, and vegetables by searching the directory.
Share your shopping finds, holiday meal, or recipe on social media, using the hashtag #ICTYourPlate. Be sure to call out the local farms and producers featured on your plate!
Visit a restaurant that serves locally grown or raised foods during the holiday season. Snap a pic of your local food and share with #ICTYourPlate. Find local restaurants.
To learn more about local food and what is available locally, follow ICT Food Circle on Facebook and join the Facebook Group.
Are you a local food producer or business? Join the promotion!
Promote your produce, meats, baked goods, canned goods, and more by adding the hashtag #ICTYourPlate to your social media marketing.
Add or update your listing to the ICT Food Circle Local Food Directory to help potential customers find you!
Contact Rebecca McMahon if you would like a full kit of ICT Your Plate materials and templates.