Restaurants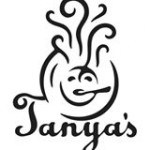 Address:
1725 E. Douglas Wichita Kansas
Biography:
Tanya uses as many fresh, local ingredients as possible with a menu that is flexible and seasonal. The core menu will feature dishes that diners will remember from the original Tanya's Soup Kitchen, as well as daily specials to add variety to take advantage of the availability of locally sourced, seasonal ingredients.Tanya's Soup Kitchen is a quick-service restaurant serving unique, tasty, hand-crafted soups, sandwiches, and salads that are creative and delicious. We are open M-S for lunch, 11-3, then open for dinner on Friday and Saturday from 5-8!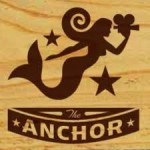 Address:
1109 E. Douglas Wichita, Kansas 67211
Biography:
The Anchor is a social, comfortable downtown bar & grill located in Wichita's Douglas Design District featuring crafty cocktails, wine, spirits, and 58 craft beers on tap. With signature plates like the Haystack, Chicken-fried pork loin, and the best Reuben in town, you'll enjoy traditional bar fare in The Anchor's distinct style.
We care about quality, cooking tasty food, and welcoming you with thoughtful hospitality. Visit our butcher shop next door for fresh, locally-sourced meats and join us for frequent food and beer tasting events… there's a good chance you'll find something new and delicious