You-Pick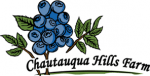 Since 2009 we've been nurturing and growing healthy, maturing plants that are now 7, 8 and 9 years old and refining the conditions in which our plants grow and produce. 2010 marked the first year we made our berries available beyond family and a few friends. We're now enjoying making many new "Berry Good Friends" each season and creating smiles when our customers taste our berries!
3501 E 101st Street Valley Center Kansas 67147
Elderslie is a place where Philip and Becky Elder have raised their seven children and have enjoyed a truly wonderful life. Children grown now, two of the siblings, George and Alexis, have taken up the challenge of agricultural entrepreneurship and have been working for some five years to tend and dress their parents' land in a productive manner. Since George's marriage in 2011, his wife Katharine Elder has been an irreplaceable addition to the endeavor.
​"No good actions can be taken without the motivation of affection." – Wendell Berry
Agriculture at Elderslie is motivated by a love for the land and a hope to balance viable agricultural production with ecological stewardship. Before we knew that Colorado had mountains or Carolina had the sea, we knew and loved Kansas: the locust blossoms in spring, the endless fields of grain and the hedge trees standing like bitter sentinels that defy wind and age along their edges.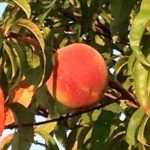 11249 SW 160th Street Rosehill Kansas 67133
Meadowlark Farm is a pick your own peach and apple orchard and vegetable garden near Wichita. Visit us at the farm or at Wichita area Farmers Markets