Related Businesses 12611 W. 47th St. S, Clearwater, KS 67026
Animal Products, Baked Goods, Eggs, Food Makers, Fruit, Herbs, Honey, Nuts, Pork, Produce, Related Businesses
We are a 5 acre farm. We usually have 4-10 hogs fattening at any time. Fruit trees are scattered around the farm and we have about 1 acre planted to tomatoes and other produce.
Our daughter Maria bakes cinnamon rolls, sweet breads, cookies, fruit rolls, and pecan pies under the name 'Maria G's Baked Goods.'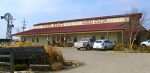 Yoder and Wichita Kansas
Alan and Carol Waggoner purchased Yoder Meats in May 2008. The processing plant provides custom meat processing, high quality wholesale and retail meat products, and locker rental. Alan & Carol and their employees strive and are committed to providing their customers with exceptional service and high quality meat products. A primary objective is providing locally raised meat products and unique gift items. Yoder Meats offers award winning smoked meats, cheese and exotic meats. We also have a wonderful assortment of gift baskets and boxes. Our retail store and gift shop are full of unique and homemade products that will leave you wanting more. From our homemade sausages, to the Kansas and Amish goods, there is something for everyone's taste. Yoder Meats' goal is to understand the needs of its' customers and to meet or exceed their expectation every time. We are glad you are here and invite you to stop by one of our locations or give us a call. We look forward to seeing and hearing from you!