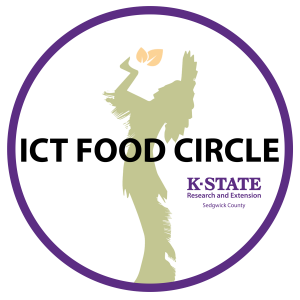 Welcome to the Local Food Directory!
Are you looking for locally grown, raised, or produced foods? Are you looking for a local restaurant that uses locally produced food on its menu?  Maybe you are trying to find a community garden? Search the directory below to find a local farmer, business, or community garden. Is your favorite farmer missing? Encourage them to join!
Looking for a local farmers market or another local food event? Check out the Local Food Event Calendar.
Submit a Listing for the Local Food Directory. Contact Rebecca McMahon at rmcmahon@ksu.edu to submit a photo or logo or with questions.
ICT Food Circle is a program of K-State Research & Extension-Sedgwick County. Our vison is a strong, vibrant, local food economy in south central Kansas that meets the needs of all facets of our community-based food system.